Klickitat Canyon Community Forest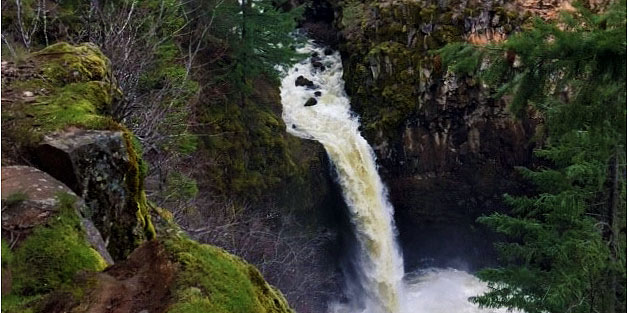 Located in scenic Klickitat County six miles northeast of Glenwood lies Washington's newest community forest – just the second in the state. The 2,405-acre Klickitat Canyon Community Forest was formed in December 2016 and covers a swath of canyons and mixed conifer forests.
Many working lands in Washington are lost to provide large lots for rural homes or cabins, and other uses. When such lands are converted from forestry, the state loses the vital ecosystem benefits that forests provide - wildlife habitat and watershed protections, for example. Such conversions can also erode local economies or cultural heritage associated with grazing and logging, which communities may hold dear. In community forests like this one, working land activities continue to operate and can generate revenue for the forest's management, such as enforcement, future recreation facilities and forest health treatments.
The Klickitat Canyon Community Forest…
Offers potential benefits to many diverse interests
Is located in the heart of a high wildfire risk area, though other landowners is this area are doing their part to treat their forestlands
Shares three borders with the Yakama Nation, which DNR regularly partners with to provide access to ancestral lands for traditional cultural and gathering uses
Contributes to habitat areas for wildlife and fish
Offers sweeping views of Klickitat Canyon with some potential for recreation, such as hunting, fishing and hiking – particularly to Outlet Falls
Can likely support only a very modest level of management, due to its small size, without volunteer and/or grant support
The forest was purchased for $4 million (from a willing timber company) with funds provided by the Columbia Land Trust and a federal Forest Legacy Program, which works with states to keep working forestlands intact. These funding sources require DNR to create a forest management plan by the end of 2017 – an ambitious timeline.
DNR is beginning work on that forest management plan. Because the forest will be managed with the community, the public and an advisory committee of local and diverse interests will inform its development. Goals of the plan will include a guarantee of working forest lands, recreation and education opportunities. It's key that this forest also complement the community of Glenwood, and Klickitat County.
Avisory Comittee August 24, 2017 Meeting Agenda
6 PM—Welcome
6:10—Review Cultural Resources sectuion
6:20--Review Special Resources section
6:30—Review Water Quality/Riparian/Fish section
6:50—Grazing discussion
7:15 PM—Forest Health & Fire discussion
7:35—Wildfire discussion
7:50—Public comment
8 PM—Adjourn
Forest Location